Anti-Ligature Design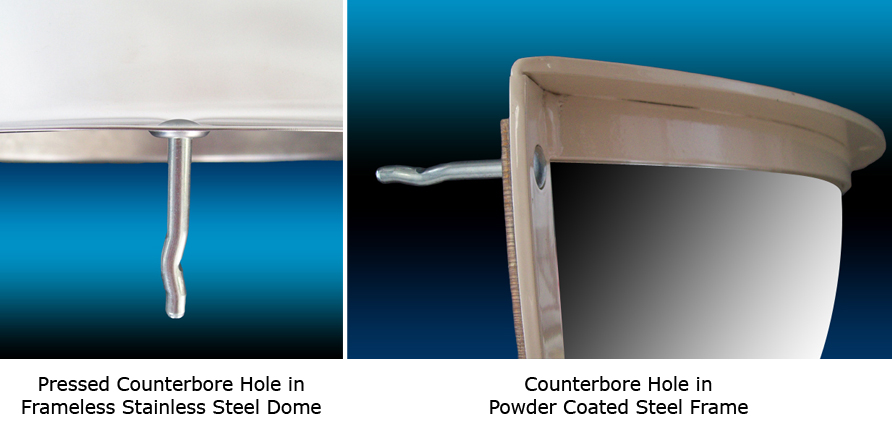 The DuraVision™ Cell Observation mirror is manufactured from premium quality materials and has unique design features that ensure this product range is virtually unbreakable, tamper proof, anti-ligature and that virtually no weapons can be manufactured from any part. When used with the powder coated steel frame, the mirror is locked in.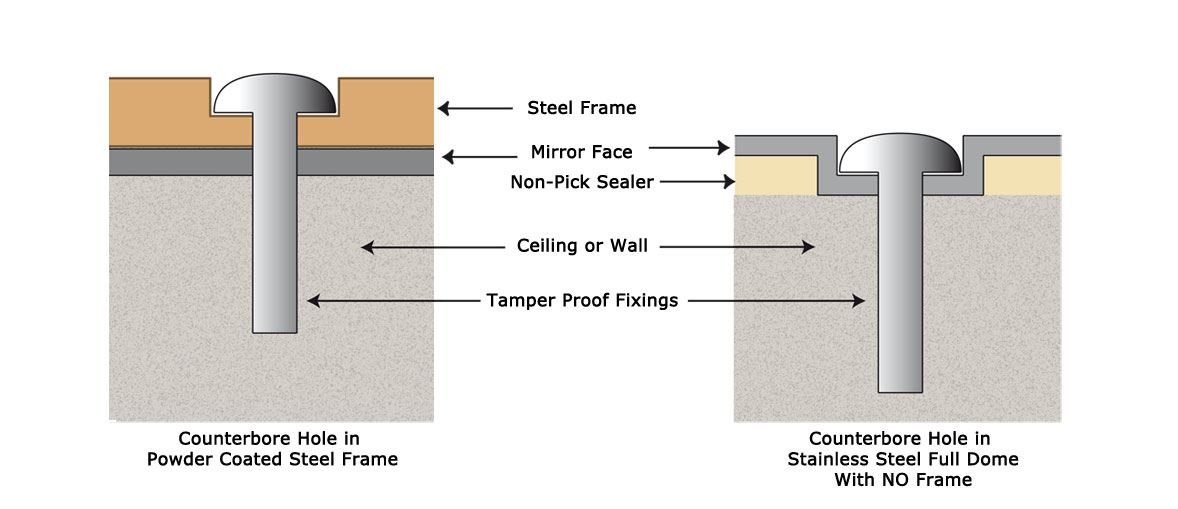 Counter-bore Holes in Steel Frame
The unique design of the counter-bore holes in the powder coated steel frames are recessed and will take security head fasteners such as Rawl Spikes or Torx Screws. The virtual ligature free design is approved by the UK Home Office, London Metro Police and Australian Prison Services and this is because the mirror is locked in the frame and any ligature points are virtually eliminated.
Pressed Counter-bore Holes in Mirror Face
This innovative design from DuraVision™ means the Stainless Steel Full Dome can be fixed straight to the ceiling or wall (without a steel frame) due to the pressed holes in the stainless steel edge. A non-pick sealer is used to reduce the ligature risk for this type of mirror.
View this page as a PDF file to download, save and print.